Manual White Balance plugin for FCPX
Take control of your white balance.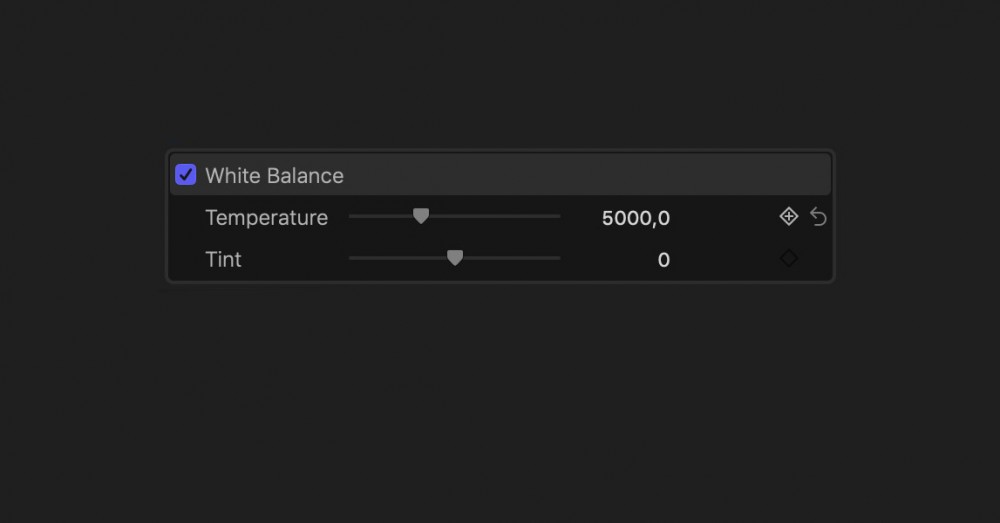 The default method for adjusting the white balance in Final Cut Pro X is to 'automagically' set it using the 'Balance Color function. This doesn't give you any manual control over your white balance, nor do you have the option to use white balance creatively. That's why I created this simple plugin: 'Manual White Balance'
Manual White Balance allows you to manually set the color temperature and tint of your shot using old-fashioned sliders instead of automatic wizardry. It is compatible with FCPX 10.4 and later.
How to install?
To install the plugin, unzip it and move the folder to:
Home > Films > Motion Templates > Effects
If the folder 'Motion Templates' doesn't exist, follow these instructions to create it.